Our Team
Expert Team member to get best service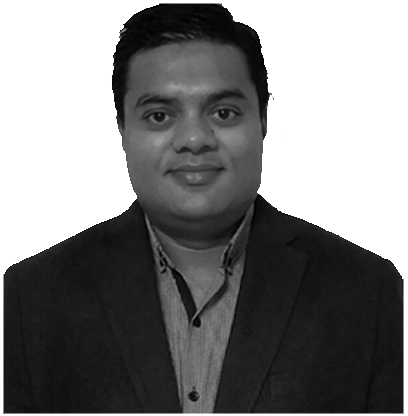 Nikhil Desai
A highly committed and high-energy individual whose work illustrates solid business acumen coupled with insight. With the added ability to ascertain and analyze social, cultural and business needs, define strategic technical vision, forecast goals, and streamline technical operations that lead to successful delivery and demonstrated business results. Nikhil Desai has accomplished MS in Information System degree from Virginia Commonwealth University and BS in Chemistry from Mumbai University, India. Nikhil Desai also holds various industry recognized professional certifications in Enterprise Architecture, Project Management, and Cloud Computing. Nikhil Desai has hold various senior and middle management positions in the industry working with Fortune 500 companies in USA.
"Total of 18 years of technology experience focusing on Enterprise & Business Transformation Architecture, advanced software engineering, and applications delivery."
Mahesh Labhe
Mahesh brings a unique combination of entrepreneurial history and long running technical experience with various domains and technologies.
Mahesh is a hands on techie and the go-to guy for the entire technical team. His varied experience speaks for itself.
With over 24 years of experience spanning domains such as Market Research, PLM, CAD-CAM , Information Extraction & Search, Enterprise Mobility - he has authored a couple of successful products and actively contributed in others.
Mahesh has also co-authored a patent winning approach in B2B Search (Ref : USPTO - 6920459).